Dontcha Know?
A Cozy Mystery with Humor
by Mary Ellen Erickson
---
Geezettes
Mary Ellen Erickson
$12.95
Who Jinxed the C&G Ranch?
Mary Ellen Erickson
$14.95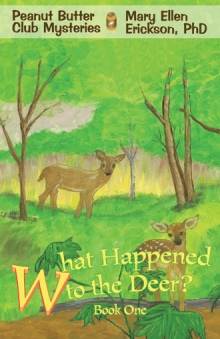 What Happened to the Deer?
Mary Ellen Erickson
$13.95
---
Publication Date
:
4/21/2016
---
About the Book
It is April 2013. Gen Fletcher leaves her husband behind and heads to Little Beaver, Minnesota, to complete the school year for Evelyn Pretsler, a high school teacher who has mysteriously disappeared. As a young educator who does not like being told where she can go and what she can do, Gen has already ignored the naysayers and is more than ready to embrace new experiences. But as Gen arrives in the small isolated town and checks into the Bumblebee Inn, she has no idea that she has unwittingly placed herself smack dab in the middle of a crisis. As the newest stranger in town, Gen soon discovers that the people of Little Beaver are an eclectic group that includes a Native American, a lumberjack poet, and a sheriff unwilling to disclose the details of Pretsler's disappearance. As Gen begins immersing herself in her six-week adventure, she learns further information about Pretsler that leaves her with more questions than answers. But when Gen is left to deal with troublesome students in her classroom, what she finds soon draws her into the murder investigation and leaves her teaching career in jeopardy. Dontcha Know? shares the tale of a young woman's adventure in a small Minnesota town after she agrees to take over a missing teacher's classroom and finds herself embroiled in a complex mystery.
---
About the Author
Mary Ellen Erickson, PhD is a retired teacher/school counselor who spent her career working in education and human services. Since retiring seventeen years ago, she has written eleven books and received an IP award for her first Geezettes novel. Mary Ellen currently resides in Bismarck, North Dakota. Dontcha Know? is her twelfth book.