Geezettes
The Adventures of Seven Retired Women
by Mary Ellen Erickson
---
Who Jinxed the C&G Ranch?
Mary Ellen Erickson
$14.95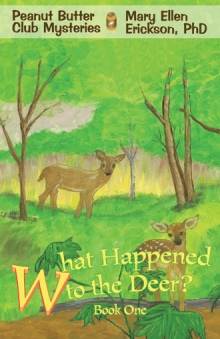 What Happened to the Deer?
Mary Ellen Erickson
$13.95
Dontcha Know?
Mary Ellen Erickson
$12.95
---
Publication Date
:
8/21/2007
Recognition Programs
---
About the Book
"I guess what it all boils down to-even for us old couples-is that being loved after fifty is still important."
Every week, seven women-newbie snowbird Melva, big-hearted Judy, sweet homemaker Mary Jane, pious Alice, good-time girl Lola, cocktail-loving Doris, and man-hating Vicky-meet for the Old Broads Breakfast Club at their wintertime retirement community in Arizona. But on one particular morning, Melva has had enough. She's done reminiscing about what life
used
to be like and ready to start living it again. And she's not the only one. The sixty-something retirees agree that it's time to boost the excitement and passion in their lives. Their joint efforts to "spice things up" include steamy romance novels all around, "chick flicks," and even a naughty girls' night out at a Chippendales show. But it's the women's individual romantic adventures (and comedic misadventures) that prove what's possible-at any age or stage-when you set out to renew love, rekindle spirits, and reawaken your dreams.
Geezettes
is a folksy, funny, and uplifting tale about what it really means to love and be loved, and how much rollicking fun retirement can be, when you grow into it with wild and wonderful, lasting friends.
---
About the Author
Mary Ellen Erickson, a retired teacher and school counselor with a PhD in human services, is a geezette with first-hand experience at creative aging and passionate living. Dr. Erickson has published two children?s books, a book on elder caregiving, and a historical novel about the 1950s.