Angel Fire
by Marrissa R. Dick
---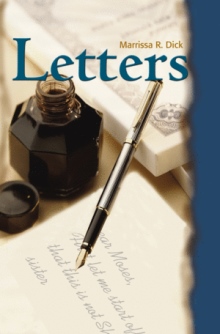 Letters
Marrissa R. Dick
$14.95
Deja Vu' Desires
Marrissa R. Dick
$15.95
Cousins
Marrissa R. Dick
$13.95
---
Publication Date
:
4/3/2001
---
About the Book
Natasha has a desire to rededicate herself to the Lord. God assigns an angel, Abednego, to assist her while Satan assigns Dathan, a demon from hell, to make sure she remains in a backslidden condition. Along the way, she meets the handsome Reverend Joshua Jones, who has been praying to God for a wife. Joshua and Natasha meet for the fi rst time in her hospital room; however, Natasha is involved with Malique, a man, who secretly hates God because of the childhood he endured. Malique notices the immediate attraction to Joshua. Who will she choose? Joshua, the man of God or Malique, the man who provides her with financial wealth and security?
---
About the Author
Ms. Marrissa R. Dick has been writing African American romance novels since 1996. Angel Fire is her first Christian Romance novel. She has also authored Cousins, Déjà vu Desires, Letters, and Them's Eve's Daughters.
Although a Bronx, New York, native, Ms. Dick received much of her inspiration for writing from the more than 30 years she has spent living in Greensboro, North Carolina. She began writing romance novels while attending Shaw University, where she majored in Business Management and graduated with the distinction of Magna Cum Laude. Enthralled by the idea of lifelong learning, Ms. Dick pursued the master's degree in Adult Education with a specialization in Training and Development at North Carolina Agricultural and Technical State University and is currently pursuing the doctoral degree in Educational Leadership and Cultural Foundations with a specialization in Cultural Studies and a minor in Communication Studies at the University of North Carolina at Greensboro.
She enjoys spending time with her family, attending church, and writing romance novels.