When Corporate Sh*t Happens
Proven Career Strategies to Survive, Thrive, and Succeed
by Andrew L Oliver
---
Lee F. Oliver
$14.95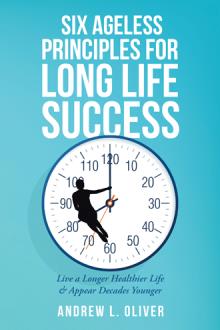 Andrew L. Oliver
$15.95
Andrew L Oliver
$13.99
---
Publication Date
:
5/31/2019
Recognition Programs
---
In today's challenging job market, no single set of rules can be followed to ensure you won't lose your job because of a merger, a layoff, outsourcing, or automation. You can, however, use certain skills to reduce the odds of becoming unemployed. In When Corporate Sh*t Happens, Andrew L. Oliver provides you with career advice to guide you through each phase of your career, whether you are just starting out, trying to climb the ladder to success, or fighting age discrimination as an older person in the workplace. This guide offers self-assessment tools for identifying your ideal job and gives strategies for • succeeding in your job, • monitoring the company's health, • surviving when the company plans to downsize, • finding a new job in less time with less financial and personal stress, • surviving a merger, • surviving a layoff, • surviving unemployment, and • bulletproofing your career. Using Oliver's personal and professional experience as a backdrop, When Corporate Sh*t Happen takes you step-by-step through your career, providing the advice and tips you need to be successful in good times and bad.
---
Andrew Lee Oliver is a business architect and helps businesses become more profitable through the use of automation, mergers and acquisitions (M&A), and the outsourcing of work. His experience includes establishing offshore operations in India, managing international teams in China, India, Burma and Canada, providing people, process, and technology analysis as part of M&A teams, working as chief of staff for the world's largest business-process-outsourcing project, and automating key processes for financial systems and environmental health and safety systems. The companies Andrew has worked for or consulted with include Bell Labs, Con Edison, ADP, Tyco International, NTT Data, Cegedim, Eli Lilly, MetLife and Horizon Blue Cross Blue Shield of New Jersey.